Recruitment
Technologic High-Flyer
Our Values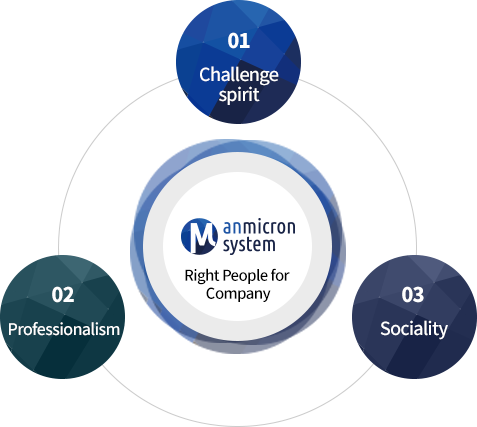 Young person who is not afraid to fail

We invite young people who are not afraid to fail, and have dynamism and fighting spirit to challenge toward the success.
Creative failure is the privilege of youth. We put a higher value on active and aggressive challenge spirit seeking for a chance of success even in failure than complacency shrinking from failure.

Young person who continues to make efforts

We invite young people who strengthen their knowledge and abilities to gain success through their true competency rather than the recklessness of youth.
No one can win the people who continue to make efforts and prepare. We are waiting for the young people who constantly strive for the development of themselves and organization.

Young person who knows about cooperation and shared growth

The true player with skills should be a virtuous man who can cooperate with and make way for the others. We think that this society can be warmed through uniting our minds of gratitude for the people and society to live together.
We accept that the development of each abilities and skills is also performed by each individual and company, but we are waiting for the young people who can understand their roles as social entities.
Please invest your young and great dreams in Anmicron System. We, Anmicron System will make your beautiful futures.